New building
We will build a building for offices, R&D centre, but also for a kindergarten or o family house that will respect elements of NATURAL THERMAL STABILIZATION.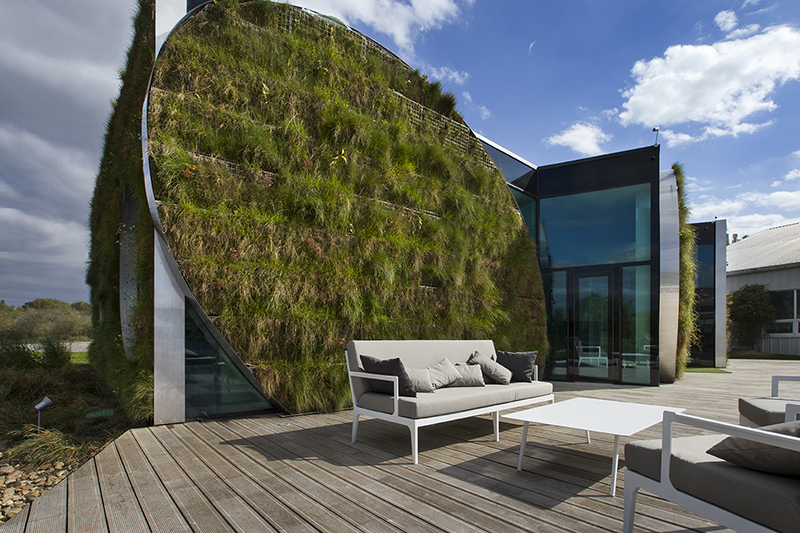 Do you want seasoned professionals to be interested in working with you because of a unique green building you work in? Thanks to the interest of the public and the media in the LIKO-NOE concept, we have recruited experienced colleagues who might have not learned about us under other circumstances.
Do you long for company headquarters that is modern, representative and considerate to your surroundings? The LIKO-NOE concept will make you different, you will draw the attention of business partners, media and the public. We know this from our own experience. Do you like our design? You can have the same. However, we will be happy to implement the design by your architect. Or your ideas will be brought to life by our professionals. Like us, you too can use a new building as a test laboratory or R&D centre, for example hidden underground.
Thanks to the NATURAL THERMAL STABILIZATION, you will be in a pleasant cool environment in the summer and in a warm one in the winter. A root sewerage plant will enable you to recycle used water. And most importantly, your employees will be happier and less tired or ill, and thus more effective. Let's arrange a meeting with us and you will have an opportunity to ask our staff personally!
Just imagine. You are having breakfast with your family and you pick fresh basil from a green facade of your family house. Thanks to its parameters, the LIKO-NOE concept is ideal for the construction of a family house as well. So, if you dream of a unique, designer home for your family, that connects the interior with nature, utilizes the most advanced technologies and provides the much needed peace and tranquility, let us know and live in harmony with nature.